Ergon Guitars featured on Premier Guitar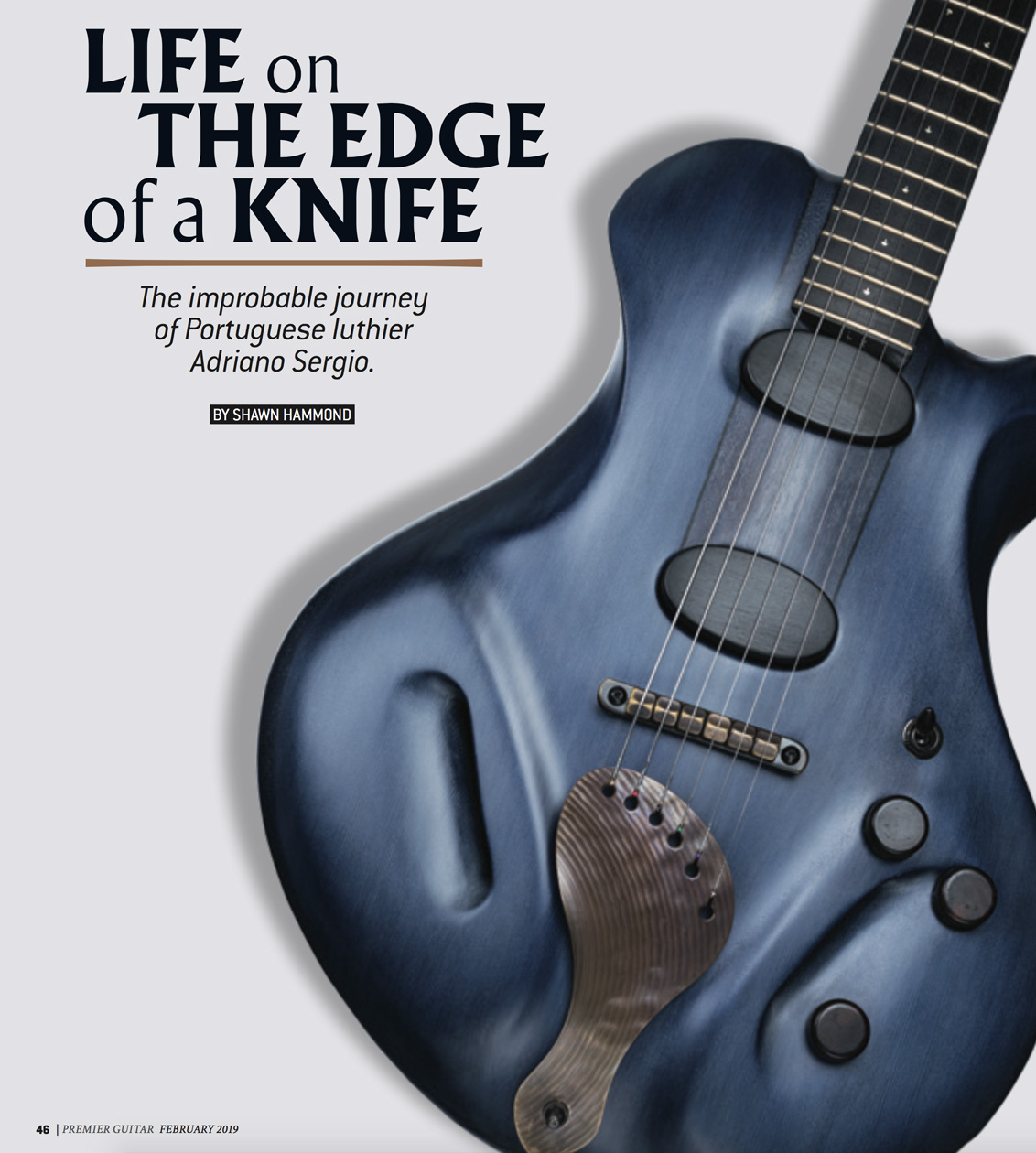 "When you sit down to talk with many guitar luthiers, the story of how they got into building is often uncannily similar: They fell in love with the sounds of some famous guitar god during their teen years and started playing not too long after that. Eventually they took their first foray into DIY by modding their own instrument, followed by a stab at replicating, say, a Tele, a Les Paul, or maybe some sort of "super strat." The more they played and tweaked, the more they loved it all, but at some point it hit them that they were either better at (or more likely to make a living via) the wood-and-wires side of things than the playing side.
Of course, there's nothing weird or wrong with any of that. How else would you expect someone to get into it? But when Premier Guitar met Adriano Sergio at the Holy Grail Guitar Show in Berlin last spring, we were immediately struck not just by the uniqueness of his guitars and his approach to lutherie, but also by the adventurous life he led prior to devoting himself to the craft full-time in 2016."
————
I would like to show my appreciation for everyone who supported and encouraged me to believe in the path I am walking.
Special thanks to GuitarRehab Lisbon 's team, Shawn Hammond from Premier Guitar for the interview, and Rodrigo Sérgio , Pau Storch Photography and Sara Falcão for the photos. I would like to also thank The Holy Grail Guitar Show / HGGS The European Guitar Builders e. V. for the work they are doing to raise the bar in the guitar world.
The Ergon Lx-Nazaré, featured on the cover, will be displayed at the Boutique Guitar Showcase in the NAMM Show, from January 24th to 27th. The interview will feature on Premier Guitar's Febuary issue. In the meanwhile, you can read the full interview here.